Who doesn't dream of travelling the world but still being able to make an income? I'm not talking about becoming a pilot or a war correspondent but just keeping your job and changing the scenery from time to time.
Last year I did exactly that and feel refreshed and rejuvenated by the experience. Like many things in life it happened almost by chance. Some friends in New Zealand wanted to do a house swap in Europe for a few months and although tempted I was worried about leaving the comfort of my home office and handy coffee machine. However, that initial idea proved to be the catalyst for a great extended workoliday. I can be flexible with my work as I write software for financial market traders so really I could do that sitting on a rock in the desert if there was an internet connection.
The more I thought about it the more I liked the idea and the more the wanderlust got hold of me. I have done this job for 10 years and my clients, who are worldwide, have often thrown out wild invitations like: "When you come on down to Dallas I'll take you for the best steak in town," or "Ever tried a Moreton Bay Bug? No? Next time you're in Sydney I'll take you to the best harbour side restaurant in the country." etc. The decision was made – we were off! Having formulated a travel plan it gave me much pleasure to write to clients – Sorry folks, I'm on my way get those wallets out! – Well, I wasn't quite as obvious as that but you know what I mean…
After an initial panic from my partner Jane, it didn't take me too long to persuade her of the benefits of abandoning her dreary daily commute to town in an overcrowded train for six months. We had fun planning the trip, made easy by the web; it seems amazing that the internet is only 25 years old and we can't imagine living without it now. For me the priority was to meet clients, not only to be able to keep up the contact but to keep the money rolling in to fund our travels; although Skype is a great tool it can't beat the communication benefits of meeting face to face.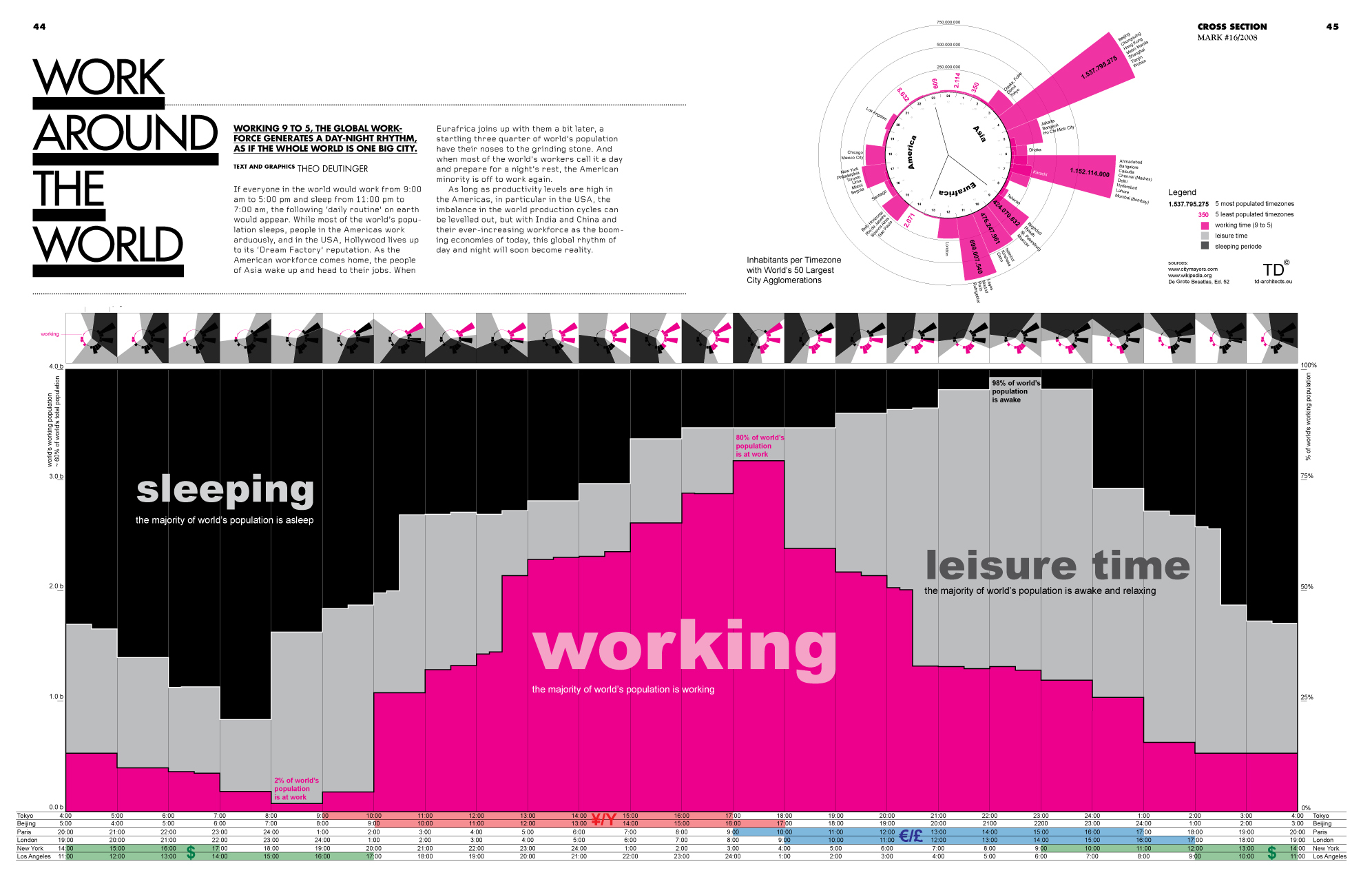 My office outfit is usually jeans, T-shirts and trainers so it came as a bit of a shock to realise I would have to pack a suit and tie for meetings. I had to look the part as I had found a company that had a comprehensive worldwide network of fully equipped office space to rent so I could set up meetings to suit my itinerary. Our basic travel plan from London was Zurich, Dubai, Delhi, Singapore, Sydney, Auckland, Los Angeles, Dallas, Boston, then Halifax before heading back across the Atlantic to London.
Being a would-be travel writer, Jane willingly took on the task of filling in the gaps and route diversions with a tourist trip, e.g. camping in the desert, renting campervans in New Zealand and America, a train journey in India, snorkeling off Queensland, sea-kayaking in Nova Scotia etc.
The only stress was stopping my suit from looking too crumpled and making sure I had an ironed shirt, but all in all it was an immensely rewarding experience in all senses of the word. The personal meetings with my clients cemented our relationships, my business grew. We met so many new people and Jane's travel blog will hopefully sow the seeds of a new career for her.
By the way, the Moreton Bay Bug, a distant relative of the lobster, turned out to be delicious and the Texan steak was the size of a dinner plate!